3 Categories; Junior Campers, Explorers, Youth
2ND – 7TH JANUARY 2024
ARE YOU READY?
SAC9 is a 6-day, 5-night camping extravaganza, a whirlwind of epic adventures and unforgettable moments!
Since 2016, many young trailblazers (prep-year 12) have shared their tales of transformation from our legendary Summer Adventure Camps.
Young people who dive into this journey will unlock divine secrets of self-discovery, purpose, and relationships and more in a Godly atmosphere. Brace yourself for a tapestry of decision-making prowess and life-transforming choices.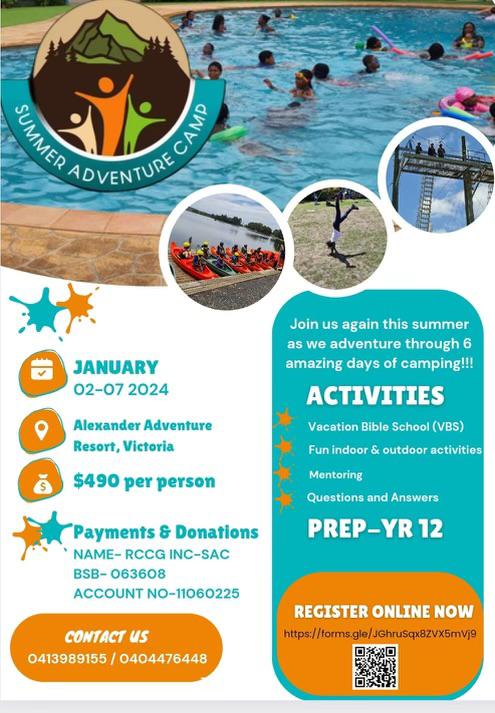 Alexandra Adventure Resorts awaits us after 3 years of non-stop action at CYC Adventure Resort. So, get ready for a surge of excitement at this fresh venue!
Be ready to forge new bonds and craft everlasting memories.
We're counting the seconds till we welcome you!
MARK YOUR CALENDAR:
January 2nd, 2024 – January 7th, 2024
See the Flyer for Registration details.
Every leader and mentor holds a valid Australian Working With Children check.