3 Categories; Junior Campers, Explorers, Youth
2ND – 7TH JANUARY 2024
ARE YOU READY?
Come & join us for 6days and 5 nights of amazing camp experience full of great memories!
Since 2016, many youths have been testifying about their life changing experiences at our Summer Adventure Camps.
SAC presents the young people the unique opportunity for them to learn and discover about God, about themselves, their identity aspirations, identify and nurture positive relationships, learn decision making process and how to make life choices. They are also introduced to and taught the art of resilience in interactive ways.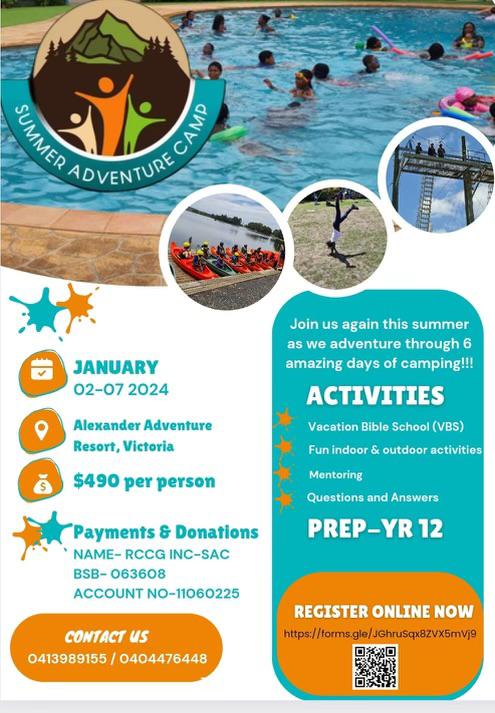 Our venue, Alexandra Adventure Resorts is new to us after 3 years of back to back camping at CYC Adventure Resort. This brings a fresh layer of extra excitement as we anticipate going to the new venue.
Come prepared to learn, play and be inspired!
Oh did we mention you will meet old and new friends and make new memories! We can hardly wait to see you there!
DATES:
January 2nd 2024 – January 7th 2024
*All our leaders and mentors have Australian approved Working With Children check.